I should have known that 2020 was going to be the year of the emotional rollercoaster!
A year with such high hopes, I mean 2020, doesn't that just scream clarity?? I had it all planned out, my months mapped for success, booths planned, vacations booked, vision board complete! Life and business was looking AMAZING, I could not lose… and then the year began.
January, promising to be a great start sitting on the beach, scuba diving, planting Hawaiian Sandalwood and sipping cocktails on our incredible dōTERRA incentive trip to the Big Island of Hawaii… Ending up with a root canal, a week later an abscessed tooth and few days after that losing the tooth completely. Mourning my first permanent tooth loss came some serious emotional side effects. You see, I have always LOVED to smile. The endorphin rush I would get with my smile as it invoked happiness in others. I could walk into a room and light it up anywhere I went, with simply MY SMILE. I once had a lady tell me that if sunshine came in a smile, it was mine! My smile was my brand! My smile was my friend. And I mourned. I did not want to go out, I didn't want to see anyone and I definitely did not want to smile! I lost my friend, my confidant, my saving grace, my smile. And for the first time in my life, I felt ugly. That is how my 2020 began…. And then came COVID-19!
Like a big fat punch to the gut, trips gone, booths cancelled, vison board a bust! As if enough wasn't enough our entire year changed in the blink of an eye. We all felt it, we all have been dealing with the effects, personally, professionally, some financially and all emotionally! Some of us become teachers overnight, some lost their livelihood, marriages challenged, kids traumatized, the elderly left to die alone. We were taught how to "social distance" (an oxymoron in reality), we were trained on how to properly were a mask, learned how to effectively wash our hands & even became very familiar with other items we could use to wipe our backsides with, just in case!
A year unlike anyone has ever faced in the history of mankind & hopefully never faces again. A true challenge, riots, inflamed racism, and emerging hate groups… This year has taught me a lesson not to take our world, our lives, our family, our earnings, our teachers, our doctors and nurses for granted. Though this year has been one of major ups and downs, I take with me the understanding that I will and always have had a choice in how I choose to see things, how I choose to feel and the empowerment that I, continue to have control of my reality!
We have but one life to live, I hope you all choose to live it fully, live it with joy, live it happy! Let's get through these next few months together, join arms, love one another and SMILE – missing tooth and all!
Holly Miller Wife-Mom-Gami-Oil Junkie dōTERRA diamond
More Articles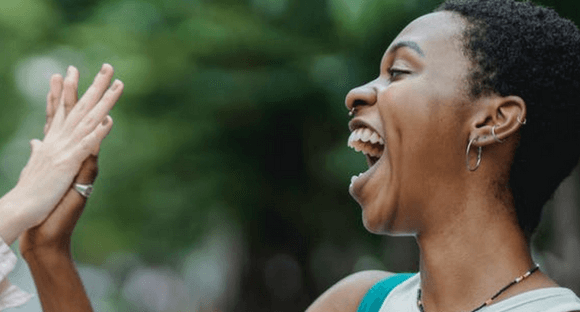 It has been one joke of a year, right? Laughter has always been a big part of my life! Anybody who knows me knows that I love to laugh! I laugh a lot and I laugh loud... No apologies,...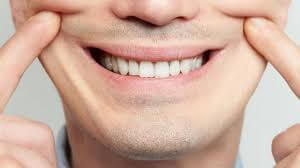 1. SMILE: More than 162 studies have been done on the psychology of a smile. Concluding "that smiling helps reduce the body's response to stress and lower heart rate in tense...